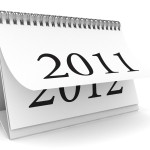 I spent a day or two looking back over the breaking IP news that resulted in posts on Patents4Life. I wrote most of them, but want to take a pause to thank regular contributors Paul Cole, Ron Schutz and Stefan Danner for their help. Patents4Life was originally intended to be a "blawg" focused on IP developments affecting the Life Sciences and, as 2011 comes to a close, I have put together a "top ten" list of stories to which attention had to be paid – by all of us in most cases – litigators, prosecutors and tech transfer professionals in the U.S. and abroad. The single most-apparent trend in IP last year was the increasing globalization of IP law – consider inter-office work-sharing and the prosecution highway. But I don't want this column to go on into 2012, so here, in reverse order, are the "legal events" that dominated the netwaves in 2011. (I apologize for what I hope will be minor errors of fact and spelling – I am writing this from notes I made while back-tracking through the year.)
10. The Stem Cell Suits. In Sherley v. Sebelius, the district court finally dismissed the suit which had resulted in a ban on Federal funding for stem cell research, after the Court of appeals reversed its initial decision. (See Post, July 28th). However, in October, the Court of Justice of the EU ruled that claims to embryonic stem cells or even to cells that could become sources for embryonic stem cells were not patentable. (See post, Oct. 18th). Some types of gene therapy were indicated to be allowable. The future of embryonic stem cells is cloudy with a chance of further retreats like Geron's.
9. On October 18th, Saint-Gobain petitioned for cert., urging the Supreme Court to answer a burden of proof question that comes down to: "Does holding a patent on an improvement on a patented invention that does not literally infringe insulate the accused infringer from infringement under the doctrine of equivalents?" This question has been simmering under the surface of infringement law for decades, the Fed. Cir. is clearly divided and the Supreme Court might bite. See Post of March 8, 2011 as well as October 14th post.