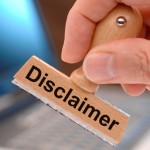 In this decision—No. 2014-1396 (Fed. Cir., Feb. 18, 2015)—the court affirmed a grant of summary judgment (a copy can be found at the end of this post) that Garmin's exercise products do not infringe the claims of Pacing's US Pat. No. 8,101,843. The court reviewed the case de novo because the district court had relied entirely on the intrinsic evidence. The claims were directing to a systems comprising  "playback devices" that the judge ruled do not play target tempo or pace information as "audio, video or visible signals," e.g., while the user is running.
The panel affirmed that the preamble should be given weight as a claim limitation because:
"[w]hen limitations in the body of the claim rely upon and derive antecedent basis from the preamble, then the preamble may act as a necessary component of the claimed invention." Eaton Corp. v. Rockwell International Corp., 323 F.3d 1332 (Fed. Cir. 2003).