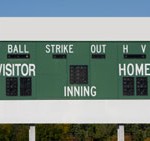 A guest post from Ron Schutz of Robins, Kaplan, Miller & Ciresi
The Federal Circuit goes into the symbolic half-way point of summer leading the league with a series of homerun opinions. To keep the games back gap on updates from widening, consider the following take on a Midsummer Classic.
Bosch v. Pylon In Bosch, the Federal Circuit considered en banc two questions regarding the extent of its appellate jurisdiction under 28 U.S.C. § 1292(c)(2). That statute authorizes an interlocutory appeal from a judgment in a patent infringement judgment action that is "final except for an accounting." Sua sponte, the court asked whether § 1292(c)(2) confers jurisdiction for an appeal of patent infringement liability before a trial on damages has occurred and whether that jurisdiction exists when willfulness issues remain undecided.