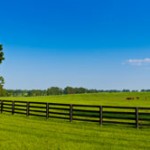 The recent decision in Abbvie Deutschland v. Janssen Biotech and Centorcor Biologics, App. No. 2013-1338, -1346 (Fed. Cir. , July 1, 2014) deserves more attention than it has received. (A copy of the decision is available at the end of this post.) The appeal was by Abbvie from a District Court decision entering a judgment of invalidity of Abbvie's patents on fully humanized antibodies (Abs) to IL-12. Although Abbvie won an interference involving its U.S. Patent No. 6,914,128, a jury found both patents invalid inter alia as failing the written description requirement ("WDR") of s.112, para. 1.
The "modern" WDR as created in UC v. Lilly and applied in decisions such as U. of Rochester v. Searle and Ariad v. Lilly has been a potent patent-killer, particularly when functional claims are asserted. That is just what Abbvie attempted, e.g.:
Claim 29. A neutralizing isolated human antibody…that binds to human IL-12 and disassociates from human IL-12 with a koff rate constant of 1×10(-2)s(-1) or less, as determined by surface plasmon resonance. See slip. op p.7.