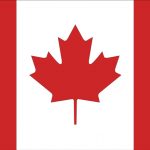 Guest Post from David Schwartz and Jeff Leuschner of  Smart & Biggar.
On December 1, 2018, the Canadian government released its proposed new Patent Rules in the Canada Gazette, Part I. This is one of the last steps necessary for implementing significant changes to Canada's patent law, which are expected to come into force in 2019.
There will be many changes to Canadian patent law and practice. In this article we discuss the most notable changes expected, and some tips for safe and effective practice under the new rules.
Six changes to look forward to
The intent of many of the changes is to implement the Patent Law Treaty and to help minimize the risk of loss of rights. Changes we look forward to include:
1. Restoration of priority will be available
Currently, in order to make a valid priority claim in Canada, the Canadian patent application must be filed no more than 12 months after the filing date of the priority application.
The new system will allow for the 12-month priority period to be extended to 14 months if the failure to meet the 12-month deadline was unintentional. This change will bring Canadian practice into line with the right of restoration of priority provided for in Rule 49ter of the Regulations under the PCT.
However, the Federal Court of Canada can reverse the restoration of priority and declare the priority claim invalid if it is later determined that the failure to meet the 12-month deadline was intentional.
Tip: The "unintentional" standard for restoration of priority in Canada will likely be easier to meet than a "due care" standard applied by some other patent offices. Consider Canada as a favourable choice for situations in which restoration of priority must be relied upon.