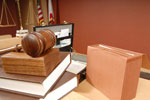 Rapid Litigation Mgmt v. CellzDirect: Splitting Detection of a Natural Phenomenon from its Application to Yield a Product.
Courtenay G. Brinkerhoff at pharmapatentsblog.com summarized the oral arguments at the Fed. Cir. (App. No. 15-1570) conducted on April 5, 2016 in Rapid Litigation Mgmt Ltd. v. CellzDirect, Inc. (You can download an MP3 of the oral arguments here.) The district court invalidated claims directed to a method for isolating hepatocytes that can survive more than one freeze-thaw cycle as a patent-ineligible law of nature (US Pat. No. 7,604,929):
1.    A method of producing a desired preparation of multi-cryopreserved hepatocytes….comprising:
(A)  Subjecting hepatocytes that have been frozen and thawed to density gradient fractionation to separate viable hepatocytes from non-viable hepatocytes,
(B)  Recovering the separated viable hepatocytes, and
(C)  Cryopreserving the recovered viable hepatocytes to thereby form said desired preparation of hepatocytes without requiring a density gradient step after thawing the hepatocytes for the second time, wherein the hepatocytes are not plated between the first and the second cryopreservations, and wherein greater than 50% of the hepatocytes of said preparation are viable after the final thaw.