Posts Tagged 'EPO'
Tuesday, April 9th, 2013
Find linked below a guest post from Dr. Stefan Danner in regards to drafting diagnostic claims in Europe.
Thursday, March 7th, 2013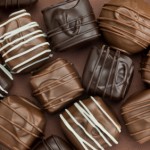 If you have either a passing or passionate interest in stem cell patenting, this report is worth some of your time. (A link to the report can be found at the end of this post.)
The report analyzes the stem cell patent landscape from November 2008 to Oct 2009 and from November 2008 to October 2011. The "patent watch dataset" is based on patent applications published or patents issued/ granted by the PCT and in the US, EP and  UK. The top applicant of published applications is Kyoto University and the top applicant on granted patents is WARF.
However, the report goes far beyond a simple numbers game; it analyzes the therapeutic areas of research represented by the stem cell IP. The report provides topography maps of the various areas such as pluripotent cells (e.g., embryonic stem cells) that is still a very active area, as is research in the areas of hematopoietic stem cells and neural stem cells. Even more interesting is the analysis that maps collaborations between high-filing universities and their spin-offs or start-up companies, as well as established companies.
Having done some of the early IP work on pluripotent adult stem cells, I found the report as addictive as a box of chocolates – I never was sure what would be on the next page.
Wednesday, December 12th, 2012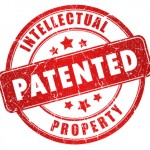 The European Union has finally decided to adopt a common patent that will be granted in three languages – English, French and German – but will cover all of the 27 EU countries. Note that there is not a perfect overlap with the 30 EPO contracting states, e.g., Turkey, Iceland and Albania are not yet members of the EU. A common EU patent has been debated and tabled since before I entered practice in 1981. Of course, this should permit a substantial savings in translations and "local" filing fees. When I worked at Kenyon & Kenyon in the early 80's there was considerable skepticism about new-fangled PCT applications, and many attorneys would not advise their clients to do other than file in individual "foreign countries", sometimes not even using the EPO (which only had ten member countries then, e.g., Spain, Norway and Finland had not joined, but you could file in Liechtenstein and Luxembourg). The new patent is planned to be available some time in 2014.
An update on this agreement can be found here.