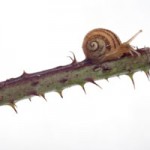 A guest post from Paul Cole.
Readers will be aware that added subject matter issues have for a long time been a thorny issue for EPO Examination practice.
On 7 February 2014 a symposium on EPO practice regarding Art. 123(2) EPC took place at the EPO's Munich headquarters. Twenty-five senior patent professionals from Europe, Japan and the USA took the opportunity to share experiences with EPO examiners, lawyers, and procedural experts in an effort to enhance understanding of how examiners apply Art. 123(2) EPC, and raise awareness among examiners of the problems encountered by users.
Margot Fröhlinger, Principal Director Patent Law and Multilateral Affairs, Heli Pihlajamaa, Director Patent Law, and Alfred Spigarelli, Director Patent Procedures Management opened the plenary session with an overview of EPO practice. John Hornickel from the American Intellectual Property Law Association (AIPLA), Yasuda Ryosuke from the Japan Patent Attorney Association (JPAA), and Gabriele Leißler-Gerstl from the European Patent Institute (EPI), presented the US, Japanese and European perspective on Article 123(2) EPC. The results were presented in a final plenary session.