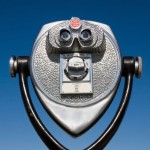 A Guest Post from Paul Cole, European Patent Attorney, Lucas & Co; Professor of IP law, Bournemouth University.
Is a claim to an assay patent-eligible when all its features are known save for how it should be interpreted? The interpretation is clinically significant because it allows a family of drugs to be administered safely even though a minority of patients are at risk of significant and in some instances fatal side-effects. Before the invention knowledge was available to enable the practical steps in the assay to be carried out and measurements had been made but their clinical interpretation was not understood.
A European answer is to be found partly in the "any hardware" approach first set out in T 931/95 PBS PARTNERSHIP/Controlling pension benefits system and approved by the Enlarged Appeal Board in in G 3/08 PRESIDENT'S REFERENCE. It was pointed out that a computer-readable data storage medium had the technical effects of being computer-readable and of being capable of storing data and is patent-eligible under EPC arts 52(2) and (3). On that basis it could not become ineligible merely because it was storing computer program X, any more than a cup which was a technical article could become ineligible merely because it was decorated with picture X. There was no case-law to support the view that a claim to "a computer-readable storage medium with program X written on it" should lose its technical character merely because it was too generic or functionally defined.