This is republished with the permission of the authors Stephen Beney, Partner, and Nicholas Aitken, Associate, Bereskin & Parr LLP, It was originally published by Bereskin & Parr LLP at www.bereskinparr.com on January 28, 2016.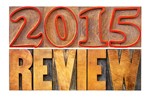 In 2015, Canadian courts and the Patent Appeal Board issued decisions which deemed non-infringing alternatives to affect damages for patent infringement, assessed a license agreement by reference to U.S. patent law, and addressed invalidity for obviousness.
These are our selections for the most influential Canadian patent cases of 2015, outside of life sciences:
Damages
In Apotex Inc. v. Merck & Co., Inc., [2015 FCA 171], the Federal Court of Appeal made a landmark decision which declared that damages for patent infringement may be assessed with a view to the availability of a non-infringing alternative. The FCA held that "[perfect compensation] requires consideration of: (i) what, if any, non-infringing product the defendant or any other competitors could and would have sold 'but for' the infringement; and (ii) the extent lawful competition would have reduced the patentee's sales." Although the decision was made in the context of pharmaceuticals, it is expected to be widely applicable to patents in other technical fields such as mechanical, electrical and computer technology.