Posts Tagged 'intellectual property'
Thursday, June 19th, 2014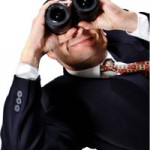 Guest post from Brad Forrest, Shareholder at Schwegman Lundberg & Woessner, P.A.
Passing on the opportunity to provide a usable test to determine what is an "abstract idea," the Supreme court simply compared the idea underlying the claims in Alice v. CLS Bank to those in Bilski and said they both are directed to abstract ideas implemented by a general purpose computer: "In any event, we need not labor to delimit the precise contours of the "abstract ideas" category in this case. It is enough to recognize that there is no meaningful distinc­tion between the concept of risk hedging in Bilski and the concept of intermediated settlement at issue here. Both are squarely within the realm of "abstract ideas" as we have used that term."
At least on the bright side, no further damage to subject matter eligibility appears to have been done by the decision.  It just appears to be a repeat of Bilski at first glance.