This is a guest post from Paul Cole.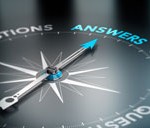 As readers will be aware, the USPTO published revised Guidance on Section 101 eligibility in December 2014 together with Nature-Based Examples and Abstract ideas examples. These materials and the case-law on which they were based appear on a dedicated web-page.
A Forum on the revised Guidance was held on 21 January with contributions from Raul Tamyo on behalf of the USPTO and from eight members of our profession. Their slides are accessible on the web-page. It also promises a Forum Replay in three parts, but those wishing to hear in detail what was said will be disappointed because the three links are broken and play nothing. The comments period ended on 16 March, and the absence of a workable Forum Replay (which has been pointed out to the USPTO) would arguably in itself justify an extension of the comments period for our profession and for the public.