A guest post from Edward Sandor, attorney at Schwegman.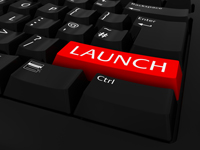 The Post-Prosecution Pilot Program (P3) launched at the USPTO Monday, combining features of the AFCP 2.0 and Pre-Appeal Brief Conference Pilot programs, with the notable addition of Applicant participation in the process.
Once a P3 request is received, the SPE will coordinate a panel experienced in the relevant field of technology to conduct a conference with the Applicant in person, by phone, or via WebEx video conference, where the final rejection will either be upheld, the application allowed, or prosecution reopened.