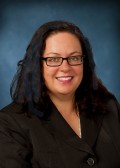 A guest post from Theresa Stadheim of Schwegman Lundberg & Woessner, P.A.
In Bruce N. Saffran, M.D., Ph.D., v. Johnson & Johnson and Cordis Corporation, Appeal No. 2012-1043 (Fed. Cir. April 4, 2013, decision by Lourie), the Federal Circuit reversed an Eastern District of Texas decision and held that the Eastern District of Texas erroneously construed claims of U.S. Patent No. 5,653,760 ("the '760 patent").
The '760 patent discloses a method for treating complex bone fractures that used a "single, flexible, minimally porous sheet." '760 patent at col. 7, lines 34-36.  The alleged infringing device was a stent comprised of a mesh with a microscopic layer of polymer coating each strut of the stent.
One of the issues on appeal was the district court's construction of the term "device."