This is a guest post from Theresa Stadheim of Schwegman Lundberg & Woessner.
This article was first published by the American Intellectual Property Law (AIPLA) Patent Law Committee in its January 2016 newsletter.  For membership in AIPLA, visit here.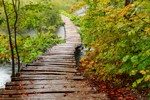 Will Copyright Law Put Us on a Path to International Patent Exhaustion? Lexmark v. Impression Products
Under the doctrine of patent exhaustion, once a patented product is sold in a sale authorized by the patent holder, patent rights in that product are exhausted.  Domestic patent exhaustion (i.e., patent exhaustion upon a domestic sale) is a common law doctrine in the United States, as well as being generally accepted worldwide.  However, the current Lexmark v. Impression Products litigation has raised the issue of whether international sales should also lead to exhaustion of patent rights.
The Lexmark v. Impression Products litigation
Lexmark manufactures printers and toner cartridges used in those printers.  In Lexmark Int'l, Inc. v. Ink Techs. Printer Supplies, LLC, plaintiff Lexmark alleged that it first sold the patented inkjet cartridges at issue outside of the United States, and that these cartridges were later acquired and remanufactured by defendants, including Impression Products, thereby infringing Lexmark's patent.[i]