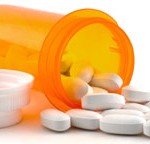 In Tyco Healthcare Group v. Mutual Pharm. Co., App. no. 13-1386 (Fed. Cir. August 6, 2014), a divided panel of the court reversed a district court's summary judgment ruling dismissing antitrust charges brought by ANDA filer Mutual against patent-holder Tyco. (A copy of the decision can be found at the end of this post.) In what appears to be routine Hatch-Waxman litigation, the majority of the panel ruled that the NDA holder's (the patent-holder's) initiation of an infringement action following the ANDA filer's para. IV certification could give rise to antitrust violations as "sham litigation." The majority further held that the Citizen's Petition–urged to contain baseless allegations of non-equivalence, filed by the NDA holder, following a finding of non-infringement by the proposed generic product, could also give rise to antitrust liability.
Judge Newman wrote a well-reasoned dissent that basically said that the patent/NDA holder has a statutory right to file an infringement suit after it receives notice of an ANDA filed with a para. IV certification. Judge Newman also wrote that the patent/NDA holder has a constitutional right (to petition), that should trump any speculative antitrust-based claims for damages.
It would take pages to walk through all the factual bases for the parties' arguments, but if you just read Judge Newman's dissent, you will get a good refresher course on the historically (limited) role of antitrust law in patent litigation. Maybe I'm getting too sensitive, but this seems like one more decision that is essentially anti-patent. At least the majority followed Therasense and did not find that plaintiff potentially liable for antitrust violations because it asserted a patent that the defendant urged was obtained by fraud committed by the patent owner, Sandoz.