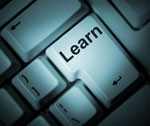 The Chisum Patent Academy has three seats remaining in its March 5-6, 2015 Advanced Patent Law Seminar in Cincinnati, Ohio. The two-day roundtable seminar is limited to a total of ten participants to maximize opportunities for interactive discussion and debate.  All sessions are led by treatise authors and educators Donald Chisum and Janice Mueller. Coverage focuses on recent significant patent decisions of the Federal Circuit and U.S. Supreme Court. Topics currently planned for discussion include: 
The Supreme Court's Alice Corp. decision on patent-eligible subject matter and Federal Circuit decisions applying Alice Corp.;

The Supreme Court's grant of certiorari in Commil USA concerning the intent requirement for inducing infringement;

The Supreme Court's grant of certiorari in Kimble v. Marvel to review the propriety of post-patent expiration royalties;

The Supreme Court's pending decision in Teva v. Sandoz on standard of review for patent claim construction;

The Federal Circuit's grant of en banc review in SCA Hygiene to determine whether the Supreme Court's Petrella decision changed the law of laches as a defense to patent infringement;

"Patent Practice Gone Wrong":

 

Lessons from Patent Malpractice, Exceptional Case and Rule 11 Sanctions, and Inequitable Conduct Cases;

Patent Claim Construction and Definiteness in the Wake of Nautilus (and Anticipating Teva); and

Inter Partes Review: Two-Year Snapshot and Lessons from Case Studies.
No advance preparation is expected or required. The Supreme Court of Ohio Commission on Continuing Legal Education has approved the seminar for 12.0 hours CLE instruction.
For additional details on the venue, topics, and registration form, e-mail info@chisum.com