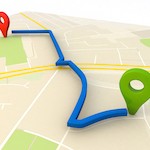 Guest post from Greg Stark, attorney at Schwegman Lundberg & Woessner.
In a refreshing break from Alice/Mayo abstract idea based 35 U.S.C. § 101 rejections, the Federal Circuit released a decision invalidating certain claims of U.S. Patent No. 5,799,273 as not being directed to one of the four statutory categories of inventions (see Allvoice Developments US, LLC, v. Microsoft Corp., CAFC 2014-1258, decided May 22, 2015 – a copy is available at the end of this post). The matter was on appeal, by Allvoice, from a district court decision invalidating claims 60-68 as non-statutory subject matter. The decision also affirms a non-infringement decision by the district court, while interesting that that portion of the decision is not the focus of this post.
The claims of the '273 Patent at issue were directed towards a speech-recognition "interface," see claim 60 reproduced below. Both the CAFC and the district court interpreted, probably correctly, the claimed interface as software without any tangible form (e.g., not interpreted as instructions on a computer-readable medium or as part of a tangible system).
60.  A universal speech-recognition interface that enables operative coupling of a speech-recognition engine to at least any one of a plurality of different computer-related applications, the universal speech-recognition interface comprising:

input means for receiving speech-recognition data including recognised words;

output means for outputting the recognised words into at least any one of the plurality of different computer-related applications to allow processing of the recognised words as input text; and

audio playback means for playing audio data associated with the recognised words. '273 Patent, col. 29 ll. 22–34.
Allvoice essentially reinforces the Court's interpretation by asserting that the claimed speech-recognition interfaces are described in the specification as "interface applications," and thus the claims are limited to software. Allvoice attempts to clarify their position by further asserting that the claims should be interpreted as reciting "software instructions," and further asserting that the instructions must necessarily be in a machine readable, physical state, in order to exist. It is interesting to consider whether the decision in this case might have been different if Allvoice had been able to argue an interpretation of the "means" elements as including hardware components of a system. Unfortunately, such an interpretation was either not supported by the specification, or not pursued for other reasons by the litigation team.
The Court dismisses Allvoice's assertions regarding the implied physical form, stating "this Court has recognized, instructions, data, or information alone, absent a tangible medium, is not a manufacture." (Citing Digitech Image Techs., 758 F.3d at 1349–50 (rejecting a patentee's attempt to argue that the disputed claims
were subject matter eligible because the claim language did not describe "any tangible embodiment of this information (i.e., in physical memory or other medium) or claim any tangible part of the digital processing system").) Earlier in the decision, the Court had already determined that the claims were clearly not directed to a process. Thus, because the claims were not directed to a tangible article and were not process claims, the district court's invalidity holding was upheld.
The good news from this case is that the Court provides a fairly clear roadmap for claiming software-based inventions – software must be claimed as a process (method) or as instructions on a machine-readable medium (tangible manufacture), at least outside of a system claim. While this case does not seem to cover any "new" ground per se, it does clearly reinforce that claims directed to pure software, such as the recited speech-recognition interfaces, and not fashioned as a process or machine-readable medium are not likely to find favor in the courts.