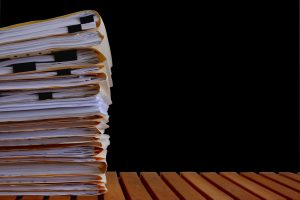 For difficult grounds of rejection, the right advocacy can make all the difference. The right counsel can know when to appeal and how to win on appeal. Here, we explore the demographic of firms that represent appellants that overturn one of the most difficult of all rejections: Section 101 abstract idea. Recent data show that while some big/specialized firms are successful, others without the same name recognition also are doing relatively well.
We have previously reported that in the post-Alice era, the PTAB reverses abstract idea rejections about 17% of the time. Updated for the past few months (blog post forthcoming), this overall rate has dipped. But this low percentage still represents a sizeable 135 decisions over the past year and a half (specifically, July 25, 2017 through December 1, 2017). This span of time represents the applications that are most likely to have been issued a post-Alicerejection and subsequently appealed. It turns out that select firms make up a good share of these successes, followed by a long tail of single reversals per firm.
Two firms immediately stand out from the pack: Morgan Lewis and Schwegman, Lundberg & Woessner. These firms each have 5 reversed decisions on appeal, a laudable number in this post-Alice climate.
This was posted with permission from Anticipat. The original article in it's entirety can be found here.