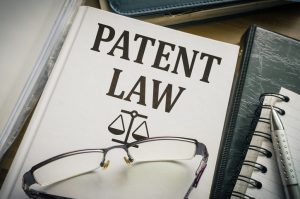 On May 9th, the USPTO released a short "Notice of proposed rulemaking" entitled "Changes to the Claim Construction Standard for Interpreting Claims in Trial Proceedings Before the Patent Trial and Appeal Board."  In brief the Notice proposes to replace the broadest reasonable interpretation standard for construing unexpired patent claims that is used by the PTAB in IPR, post-grant review and the transitional program for covered business method patents, with the Phillips Standard used by the district courts. This standard requires that the claims are given "the meaning that [a] term would have to a person of ordinary skill in the art at the time of the invention." The courts give primary weight to intrinsic evidence – the specification, and the prosecution history—but can consult extrinsic evidence such as technical treatises and even expert testimony, if needed. See Phillips v. AWH Corp., 415 F.3d 1303 (Fed. Cir. 2005). The Federal Circuit has been using the BRI standard to decide appeals from PTO proceedings, but uses the Phillips standard for appeals from the district courts.
While the Fed. Cir. has made it clear that BRI of claims elements cannot yield an interpretation that is narrower that a properly conducted Phillips analysis, the Fed. Cir. uses BRI for claim interpretation in appeals from PTO proceedings and will defer to the PTAB's interpretation if it determines that the interpretations under BRI and Phillips would be equivalent. Also, in some cases, the parties will agree that an interpretation carried out by the district courts' (often stayed) proceedings also meets the BRI standard applied in an IPR, but the Fed. Cir. may well require that an analysis of the claim scope(s) be articulated.
Note that this notice does not alter the use of BRI by the PTO during prosecution. Since use of the BRI can "let in" more prior art than a Phillips interpretation, the definition of "but for" materiality in inequitable conduct proceedings will not change from that articulated in Therasense.