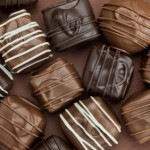 If you have either a passing or passionate interest in stem cell patenting, this report is worth some of your time. (A link to the report can be found at the end of this post.)
The report analyzes the stem cell patent landscape from November 2008 to Oct 2009 and from November 2008 to October 2011. The "patent watch dataset" is based on patent applications published or patents issued/ granted by the PCT and in the US, EP and  UK. The top applicant of published applications is Kyoto University and the top applicant on granted patents is WARF.
However, the report goes far beyond a simple numbers game; it analyzes the therapeutic areas of research represented by the stem cell IP. The report provides topography maps of the various areas such as pluripotent cells (e.g., embryonic stem cells) that is still a very active area, as is research in the areas of hematopoietic stem cells and neural stem cells. Even more interesting is the analysis that maps collaborations between high-filing universities and their spin-offs or start-up companies, as well as established companies.
Having done some of the early IP work on pluripotent adult stem cells, I found the report as addictive as a box of chocolates – I never was sure what would be on the next page.