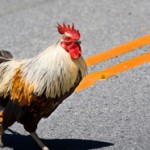 Jay Cormier has a new post on the FDA Law Blog called "Tastes Like Chicken: Second 'BioPharm' Animal Approved to Produce Biological to Treat Orphan Disease Includes 6th Rare Pediatric Disease Priority Review Voucher." He writes:
On December 8, 2015, FDA issued a complex set of approvals for a unique product, Kanuma (sebelipase alfa).  Kanuma is indicated for the treatment of a rare disease known as lysosomal acid lipase (LAL) deficiency.  The list of distinguishing descriptors for the Kanuma application is lengthy:  Kanuma received orphan product designation, received breakthrough therapy designation, was given priority review, and was granted a rare pediatric disease priority review voucher.

There is a lot to discuss about the Kanuma approval, and we will try to keep it high-level in the interest of our readers' time. . .
You can read the entire post here.