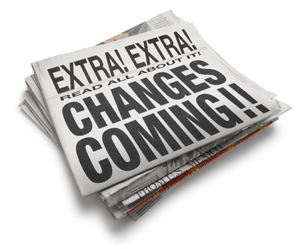 After USPTO Director Michelle Lee resigned quite suddenly on Tuesday, rumors and speculation have been the only constant. Early speculators bet that Drew Hirschfeld, current Commissioner of Patents, would get the job. (He is best known to me as the one who opened the Pandora's box of s. 101 Guidelines in 2014.) However, on June 7th, the Commerce Dept. has announced that Joseph Matal, current Associate Solicitor General in the PTO, would become the Interim USPTO Director. However, even more recently, commentators have noticed that his position is not in line for succession to the Director's job.
The Department Organization Orders prescribe the basic management structure and organizational arrangements of the Dept. of Commerce, and note that the full title of the PTO Director is "Under Secretary of Commerce for Intellectual Property and Director of the [USPTO]." By default, Anthony P. Scardino is the Acting Deputy Undersecretary of Commerce for IP and Acting Director for the USPTO. He is the CFO of the Office, and holds degrees in political science and Public Administration. He is not an attorney, and his job has nothing to do with matters of patent law.
I have read that he does not want the Director's job. If so, the Commissioner of Patents – who also does not seem to want the job – and then the Commissioner of Trademarks get to run the office, about 4th down the list is the General Counsel of the PTO. See DOO 10-14.04. But Mr. Matal is not the General Counsel.
Stay tuned.