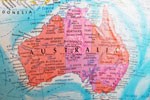 Coming soon after the High Court's "Myriad decision" in Australia, the Australian Patent Office has proposed guidelines that would effectively limit the ban on patent-eligibility of DNA sequences to nucleic acids that code for polypeptides. While cDNA is still considered to be banned along with naturally-occurring RNA, man-made constructs such as iRNA, primers and probes are patent-eligible, even if their sequences occur naturally.
The Guidelines go even further in addressing some of the "Bergy issues" on the patent-eligibility of "natural products" in proposing that both microorganisms such as viruses and bacteria, as well as proteins, antibodies and small molecules isolated from natural sources will be patentable subject matter.
The USPTO could have taken a similar tack, particularly in view of the Supreme Court's language in Myriad: "We merely hold that genes and the information they encode are not patent eligible under s.101 simply because they have been isolated from the surrounding genetic material." Instead, the Office issued Guidelines that, in effect, banned patenting any substance or even specifically formulated mixtures  of substances that were "isolated from the surrounding [jungle of nature]".  Myriad was not the appropriate decision for the USPTO to repudiate any reliance on  In re Bergy particularly in view of the dicta in the Fed. Cir. Myriad opinions that stated that Bergy was not applicable. There is an urgent need for the Fed. Cir. to reaffirm or repudiate Bergy (as well as to clearly state that methods of medical treatment or "medical procedures" are still patent eligible, if they are.)
You can read the article from Fisher Adams Kelly here.